Good to know:
we're working hard to provide you a the best building your website experience. We aim that our tool will suit your needs and show your amazing game to the wider public!
First, welcome to Fungies! We're super happy you're here and would like to thank you for using our products. As a reminder, here's a short video how to create and publish your store!
Thank you for signing up!
Here are some stores that we've prepared:
Register in a few short steps. Provide your email address and password.
Check verification e-mail has landed in your Spam folder! And then click "Verify"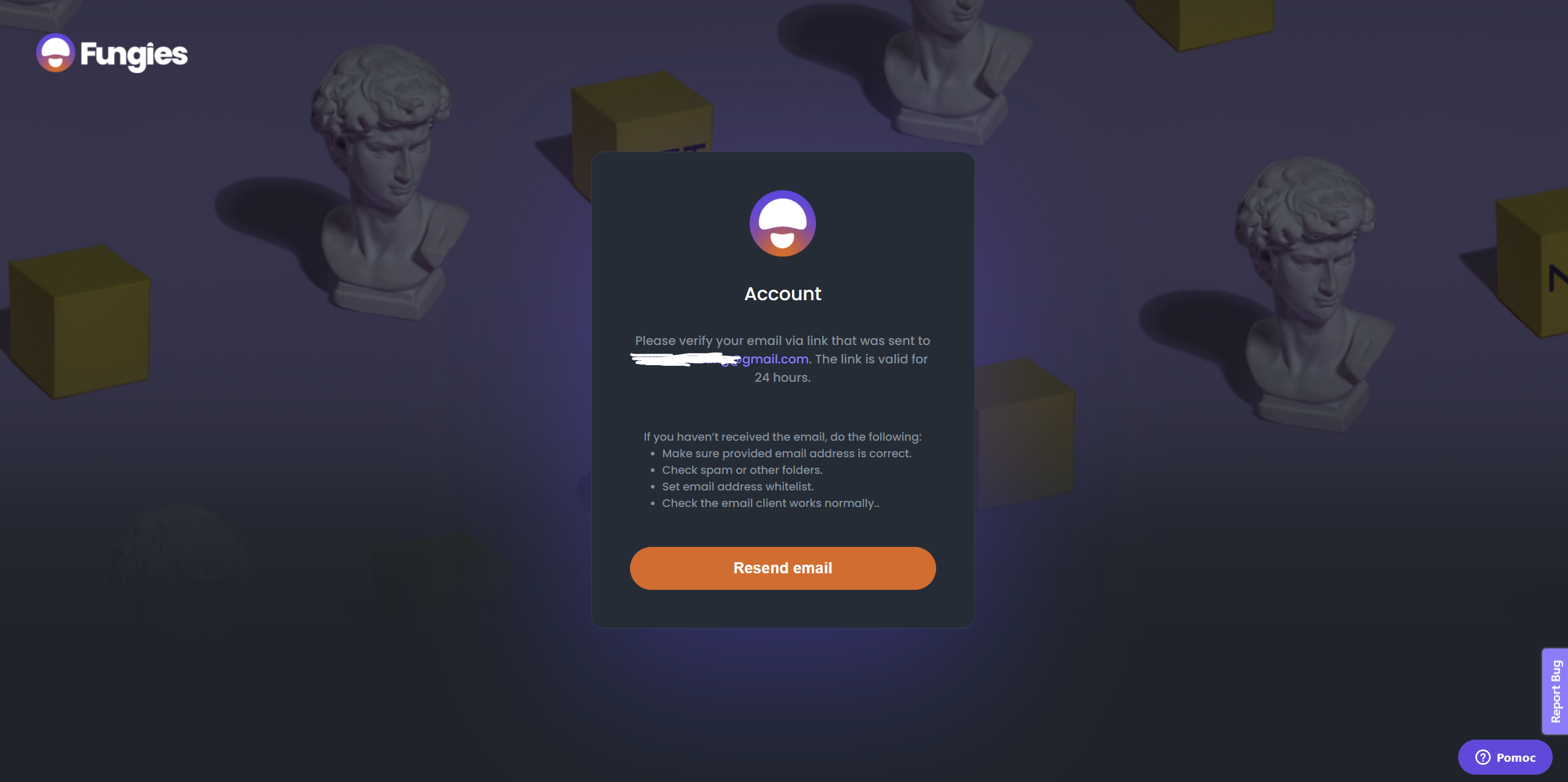 A verification e-mail will be sent to your mailbox, do check Spam folder!
This is exciting! Now name your store or marketplace and let us handle your subdomain. You can always change the subdomain to your own domain later on in Settings! Choose whenever you would like your website to be Web3 (NFT) compatible or not.
Now you can access your beautiful developer dashboard just like below:
Learn the fundamentals of Fungies.io to get a deeper understanding of our main features:
1.

Manage and customize your Store in Website Builder

2.

Add Game with essential details, price and upload Steam keys for your title

3.

Allow us to help you manage finances and taxes by adding your Stripe account

4.

Publish the store and keep track of the metrics!